Program Outline
Start learning AI and become an AI Consultant - Expert.
Internet is your campus, a computer is your office, an expert-developer and AI-assistant are your guides.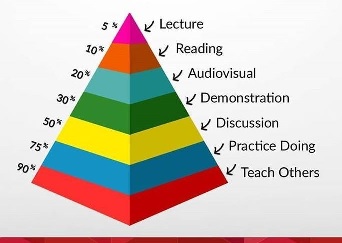 Join ITU: one of the Best Online Training Providers in Colorado and USA

Internet Technology University (ITU) focuses on Accelerated Knowledge Sharing with AI.
We patented and use while teaching Conversational Semantic Decision Support (CSDS) systems.
Improving learner-consultant-expert connections and helping sharing knowledge in a highly efficient manner.
Technology that we offer and How this works:
English | Spanish | Russian | French
Patents:
-
Knowledge-Driven Architecture
| Driving applications with business scenarios
-
Adaptive Mobile Robot System
| Integrating software and knowledge engineering with robotic technologies
-
Collaborative security and decision making
| Turning a beautiful idea of collaborative decision into a system
-
Rules Collector System and Method
| Formalizing expert knowledge into rules in expert-computer brainstorming
-
Distributed Active Knowledge and Process
| Collaborative access and negotiation for data and services
-
Development Factory
| US Patent | Conversational Development, Manufacturing, and Marketing