Program Outline
Start learning AI and become an AI Consultant - Expert.
Internet is your campus, a computer is your office, an expert-developer and AI-assistant are your guides.
"Mr. Zhuk brings the wealth and depth of years of Java development and training experience. His ability to adapt this course to one that tied the classical Java language instruction to our real-world challenges was impressive and well received. I consider this the best training investment I have made for my staff in over 15 years of Software Engineering management."
- Jay DiGiovanni, Director of Software Development, TV Guide

"Thank you for one of the most interesting classes I have attended. I consider myself to be knowledgeable in computers however, your class taught me more than I could have imagined. Thank you!!!"
- Justin G. Preston, UOP, Business Information Systems for Managers

"Good combination of theory and real-life examples and very useful brainstorm sessions focusing on our specific tasks and helping developing SOA roadmaps"
- SOA and Business Rules Training for L.A. County Assessor Department, California Government

"Jeff, Your the best! Because of you I might change my major. Thanks for your method of teaching."
- Daniel Jones, Advanced Java at University of Phoenix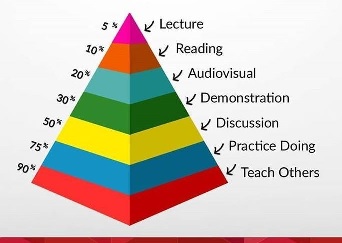 Join ITU: one of the Best Online Training Providers in Colorado and USA
Internet Technology University (ITU) focuses on Accelerated Knowledge Sharing with AI.
We patented and use while teaching Conversational Semantic Decision Support (AskCSDS) systems.
Improving learner-consultant-expert connections and helping sharing knowledge in a highly efficient manner.
Patents:
-
Knowledge-Driven Architecture
| Driving applications with business scenarios
-
Adaptive Mobile Robot System
| Integrating software and knowledge engineering with robotic technologies
-
Collaborative security and decision making
| Turning a beautiful idea of collaborative decision into a system
-
Rules Collector System and Method
| Formalizing expert knowledge into rules in expert-computer brainstorming
-
Distributed Active Knowledge and Process
| Collaborative access and negotiation for data and services
-
Development Factory
| Patent Pending